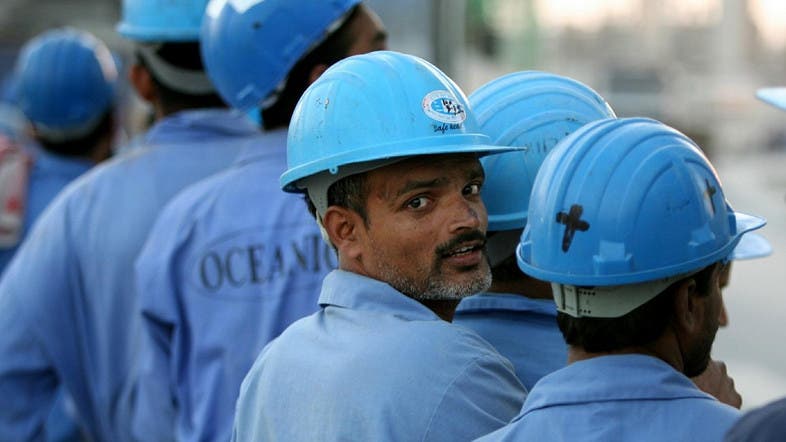 List of Indian Workers Abroad
Some States have inter-alia requested for sharing of data of Indians working in Gulf countries from the concerned States during a recent conference held by Ministry of External Affairs with State Governments. This data is placed at Annexure. List of Indians working in Gulf countries from a specific State will be provided to the concerned State Government separately.
India has bilateral agreements on 'Transfer of Sentenced Persons' with several countries including Bahrain, Kuwait, Qatar, Kingdom of Saudi Arabia and United Arab Emirates.
Several suggestions were received during the Conference with State Governments by the Ministry. Some of the key suggestions were:
(i) Posting of language translators in Missions abroad;
(ii) Early dispatch of mortal remains of Indian workers from overseas;
(iii) Pravasi Bhartiya Bima Yojna (PBBY) to be extended to Emigration Check Not Required (ECNR) passport holders also;
(iv) Taking stern action against illegal agents in different States;
(v) Opening of more POE offices in U.P., Bihar, Dehradun and North East States;
(vi) Synchronization of Skill Development initiatives with Overseas Employment etc.
Action on these suggestions is under process.
ANNEXURE
Emigration Clearance count for the year 2015 – State wise and country wise
STATE United Arab Emirates Saudi Arabia
Kuwait
Qatar
Oman
Bahrain
TOTAL
ANDAMAN & NICOBAR 10
8
4
3
2
1
28
ANDHRA PRADESH
12032
8875
15890
2611
4150
1017
44575
ARUNACHAL PRADESH 5
4
1
2
1
1
14
ASSAM
493
2915
622
99
110
21
4260
BIHAR
32538
42956
3955
10364
15300
1314
106427
CHANDIGARH
171
104
50
54
45
19
443
CHHATTISGARH
63
102
17
17
28
0
227
DADRA & NAGAR HAVELI 4
3
1
0
2
0
10
DAMAN & DIU
4
2
2
5
0
0
13
DELHI
635
1189
180
172
244
44
2464
GOA
279
195
544
47
87
30
1182
GUJARAT
2000
1369
538
902
1861
106
6776
HARYANA
852
678
236
244
168
48
2226
HIMACHAL PRADESH 393
274
122
236
120
15
1160
JAMMU & KASHMIR 316
3267
800
186
84
36
4689
JHARKHAND
2057
3427
421
608
764
98
7375
KARNATAKA
3334
4687
1011
956
1634
226
11848
KERALA
13798
12371
2858
4379
7707
1618
42731
LAKSHADWEEP
3
0
0
1
0
0
4
MADHYA PRADESH
318
1089
400
48
149
14
2018
MANIPUR
7
16
1
1
0
2
27
MAHARASHTRA
4196
5481
1452
2297
1478
280
15184
MEGHALAYA
4
4
0
3
0
0
11
MIZORAM
0
2
0
0
0
0
2
NAGALAND
1
11
1
0
0
0
13
ORISSA
6740
2278
1381
1545
2816
300
15060
PONDICHERRY
137
82
98
23
45
12
397
PUNJAB
25485
4216
4207
5412
3476
1502
44298
RAJASTHAN
14984
16190
4450
4258
4718
1215
45815
SIKKIM
9
0
0
2
1
0
12
TAMIL NADU
23280
14399
7572
4900
8703
1552
60406
TELANGANA
13276
10716
1658
1770
6577
2009
36006
TRIPURA
160
1138
759
23
28
4
2112
UTTARAKHAND
908
3064
171
155
358
75
4731
UTTAR PRADESH
55249
128251
12377
13806
21101
3417
234201
WEST BENGAL
11771
37279
4764
4211
3271
643
61939
Total
225512
306642
66543
59340
85028
15619
758684
List of Indian Workers Abroad
Reviewed by
Ajit Kumar
on
7:32 PM
Rating: