The penis in this picture is not the (prosthetic) one from the story. Photo: Rogerio Lira/Flickr
French statue gets removable organ to fight penis thieves
The seaside town of Arcachon in southwestern France has been faced with a long-running problem.
Their three-metre statue of Greek mythology's divine hero, Heracles, which was erected in the Parc Mauresque in 1948, keeps getting castrated by vandals.
And it's only now that the "systematic" issue (in the words of the mayor) has been solved.
"I wouldn't want anyone - not even my worst enemies - to go through what happens to this statue," Mayor Yves Foulon said at a recent meeting, according to the
Sud Ouest newspaper
.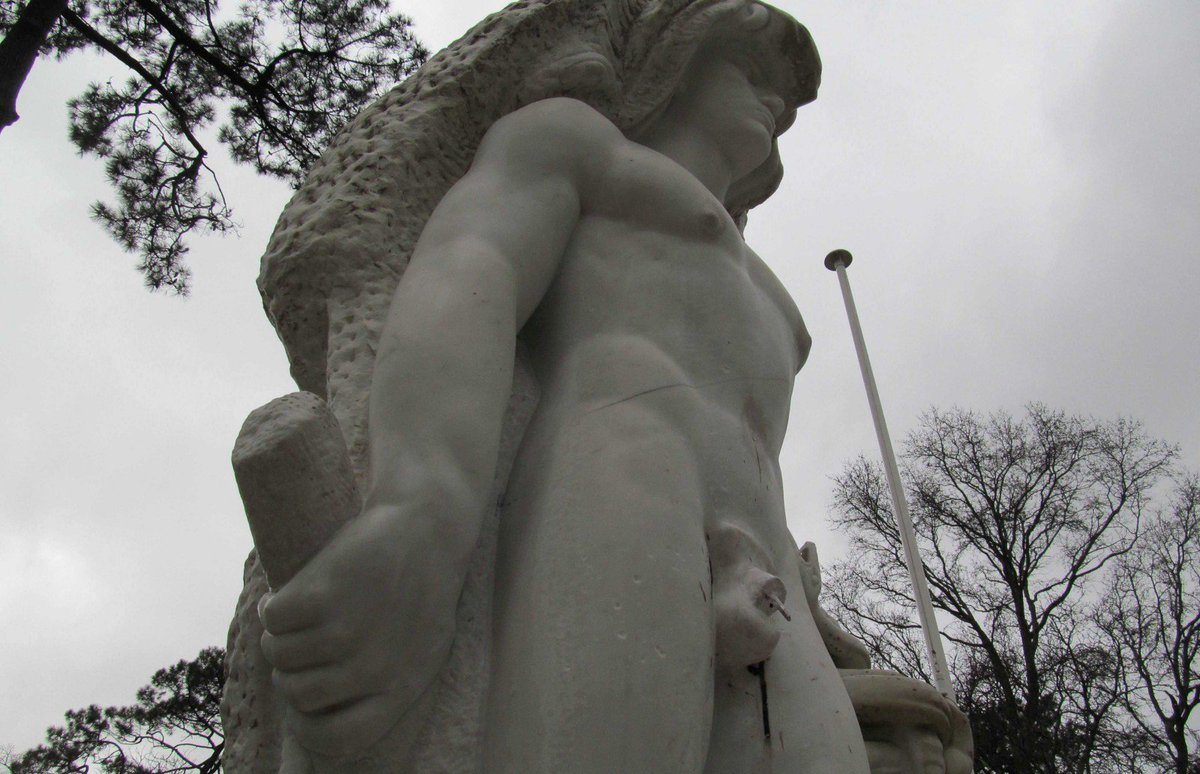 So they have come up with the idea of a removable prosthetic that can be attached to the main body for special ceremonies in the park.
"Considering Heracles' fragile manhood," the town's deputy mayor Martine Phelippot added, "we've chosen to give him a removable prosthetic that we can add to the statue before each ceremony."
"This is the best solution, otherwise you just end up constantly chasing after the anatomy of Heracles," she added.
While no pictures of the new organ have surfaced yet, it's understood that it will be removed after the ceremonies too, meaning you'd be a lucky tourist to catch a glimpse of it.
But still, the prosthetic privates for Heracles might just be the brainwave needed for the small town, which has a population of around 12,000.
Another look at the Parc Mauresque, where the statue stands. Photo:patrick janicek/Flickr
After all, the penis has had a long and colourful history (and we're not just talking about the statue - in Greek mythology, Heracles apparently slept with 50 women in one night alone).
For starters, the local sculptor Claude Bouscau was forced to "shorten" the penis - twice - because it was deemed "shockingly big" by some local women back in the late forties.
In recent years, unknown thieves have repeatedly nicked the penis, crimes which have never been solved. As the embedded tweet above shows, the thefts leave Heracles with nothing but a thin metal rod for a manhood.
For those needing a refresher course in Greek mythology, Heracles was the son of Zeus and Alcmene, and turned heads in his time for killing the magical Nemean lion with his bare hands.
Indeed, it is the skin of this lion that covers the back of Heracles in the Parc Mauresque, a metaphor for France's resistance against Nazi forces,
the local paper reports
.
For those curious to see the statue of Heracles in all its glory (before the package was pilfered),
click here
.
The new dimensions of the prosthetic penis remain unknown, but The Local has reached out to local authorities for more information.
French statue gets removable organ to fight penis thieves
Reviewed by
Ajit Kumar
on
7:13 PM
Rating: